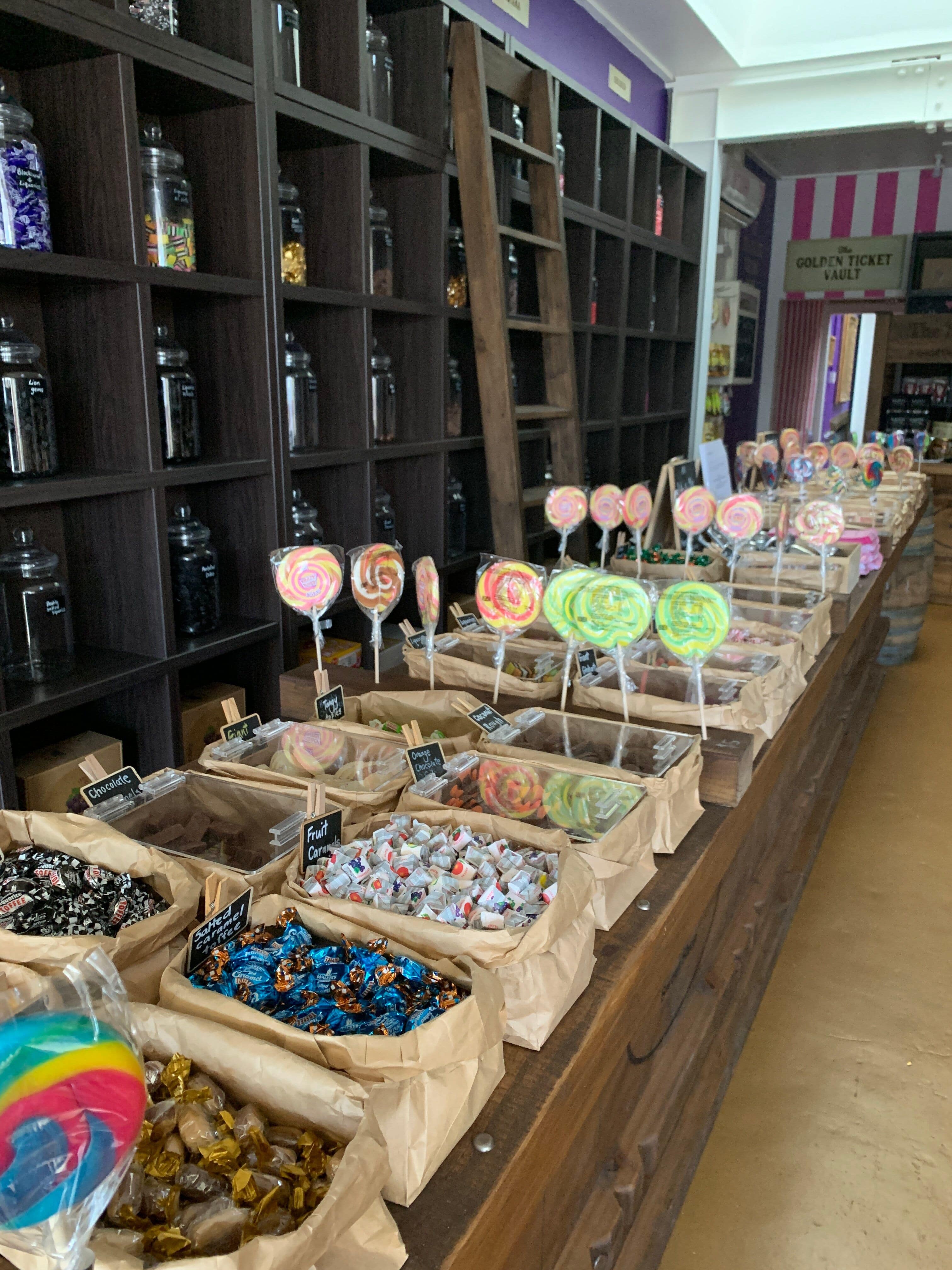 An extensive range of sweets original UK sourced sweets along with the best New Zealand has to offer.
Prepacked goodie bags for any occasion
We specialise in original UK sourced sweets.
Think Bon Bons, Mega Sour, Giant Gobstoppers, UK & NZ wine gums and more .... the list goes on
We stock solely Jelly Belly gourmet jelly beans with a variety of ever changing flavours
Prepackaged individual bags of your favourite sweets Think Fruit Jubes, Raspberry Drops, Black Balls ....
A variety chocolate covered candy bars
Boutique Kapiti Russian Fudge
Feel like a Terry's Choclate Orange, some British Rock, Loukoumi Turkish Delight, Walkers Toffee or a gourmet lollie pop?